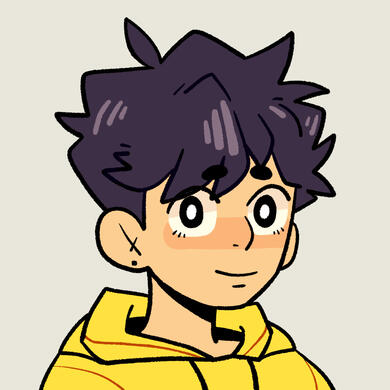 Jamie
A first-year Fine Arts student from the Philippines.
Mainly a visual artist who is currently focused on drawing portraits and characters, with minor experience in animation, graphic design, and film production.
Commission Info
Please read through the Terms of Service (TOS) before sending me an inquiry.
Prices in USD. Payment via PayPal.
Current status: CLOSED
---
Style A
clean lines, flat colors, minimal shading
---
Style B
rendered line and color
---
Style C
simple style, full body, flat colors, super minimal shading
---
Additionals
| Type | Cost |
| --- | --- |
| NSFW | +$5 per figure |
| Simple BG | +$5 |
| Complex BG | Starts at $15 |
---
General Guidelines
Must have an official reference. Otherwise, relative information (description w/ related references, etc.) is accepted. Additional charges will apply.

Price will change based on complexity/detail.

Anything not mentioned here can be discussed! More info in my TOS.
---
Terms of Service
General
All prices are in USD and payment shall be made through PayPal.

The price is subject to change based on complexity, from character design to background detail. The prices listed are the basis.

Must have an official reference. Otherwise, descriptions accompanied by relative references are accepted. Additional charges will apply to such cases.

I reserve the right to refuse a commission for any reason, (e.g. out of my skill level, not comfortable with the subject, etc)

All characters in NSFW commissions must be 18 or older.
Process and Refunds
Full payment upfront after you approve the rough concept sketch. Partial payments for bigger commissions are open to discussion.

Turnaround time spans between 5 days to a maximum of 1 month, based on my schedule and health. This time is also dependent on the complexity of the piece.

My general work phases are sketch, line art, and color, with at least one update for every phase of the process.

You can ask me to revise it as I go along. Big revisions are only allowed during the sketch phase. Revisions during the line art and coloring /rendering phases should be within reason.

The commission is non-refundable upon completion.

Should you request a refund during the process, I shall issue one based on the progress that has been made. The work that has been completed thus far shall be sent to you.

If at any point I back out from the commission, I shall issue a full refund.
Legal Stuff
I retain all rights to my work.

I may upload your commission to any of my social media/platforms, use it as a commission sample, or include in my portfolio (unless you request otherwise).

You may only use my work for personal and non-commercial purposes.

You may upload the work online and use it as an icon, banner, etc, on the condition that you provide credit and a link back to me.

You must be 18 or older to commission an NSFW piece.
---
Contact
[email protected]
or send me a direct message on Twitter
By commissioning me, you hereby agree to my Terms of Service.

Current status: ON HOLD.
You may contact me to reserve a slot. I will slot you in once I finish my current batch.

I will respond to you within 72 hours.
Please be direct with your request and provide all relative information right away
(like references and description of general concept).
If you have any questions about anything here, feel free to ask!